8
Tips For Creating Website That Sells
The first and most important step is to recognize and understand who your audience is. Users are more than 1s and 0s. They're people who are looking for the perfect solution to their needs.

In order to have a successful and engaging website, it should have a simple and clear message that all visitors can understand. The harsh truth is that if you build a website for everyone, it will appeal to no one. It is important to be extremely focused about your audience and cater your design and content to it. Ideally, you've created buyer personas and so know who you're selling to and what they want.

Does this mean you should ignore your other users? Not at all. Your website should be accessible by all and not offend or exclude anybody. However, the website does need to be primarily aimed at a clearly defined audience.
2.
Relevant and clear content
What is the first thing visitors see when they come to your website? Do they understand your site's purpose?
The main function of your website is to convey relevant content to your visitors and help them understand the problems that your products and/or services solve. Your content is the single most important element in increasing customers. Make sure that the content you add to your site is displayed in a simple and clear manner.
3.
Your Website In Their Pocket
More than 20 percent of Google searches are now being performed on some sort of mobile device. In 2012 over half of all local searches were done on a mobile device. In 2014 mobile Internet usage overtook desktop usage.
In the business world, you have to stay ahead of the competition. So, if more and more users are using their mobile devices to search and make purchases online, you have to cater to that audience by having a mobile-friendly site. In fact, 85 percent of adults believe that a mobile site must be as good, if not better than, a desktop site. Your websites needs to be customized to look spectacular on all of those mobile devices, so your customers always get the information they need, no matter what device they use.
4.
Design every page as a landing page
Most websites have a design that assumes a user enters through the home page and navigates into the site.
The reality, though, is that the majority of visits for most sites begin on a page that is not the home page. Therefore, you need to design the site in such a way that whatever page a visitor lands on, key information is there.
70% site activity is focused on the process of finding information. Even when users find online content interesting, about 80 percent will only scan a web page for "highlights" and move on. As little as 15 percent of site visitors actually read the entire contents of a page.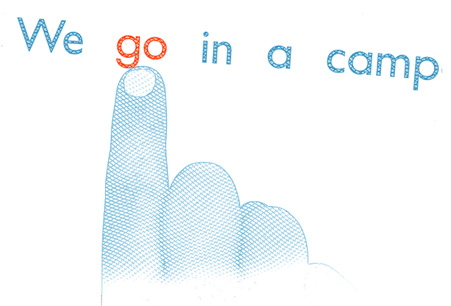 That just means that helping your customer find what they are looking for is really important. Web users typically scan a page first to determine if it's what they're after. If it is, they'll continue reading. If not, they'll go back to the list of search results. Remember that there are many ways to deliver messages—copy is only one tactic. Smart use of multimedia (including video, audio, visual elements and slideshows) can prove more compelling than text.
6.
Follow design and usability standards
Studies show that 75% of consumers judge the credibility of a business' website based on the quality of it's design.
A well-crafted web design actually helps your company website convert more visitors into customers. People make judgments based on what products look like. Why? Because appearance is an indicator, rightly or wrongly, of a product's usability. This is known as the aesthetic-usability effect. If people see a complicated and cluttered interface or, in some cases, even just an unattractive interface, they may assume it is not very usable or is hard to learn. On the other hand, if people see an attractive and simple-looking interface, they may start figuring out how it works right then and will want to give it a try.
In visual advertising (print, TV, digital), a high watermark for success is when your logo can be left off and people still know the ad is yours.
You must establish a voice and appearance for your brand. Will yours be humorous or subdued, instructive or laid back, black or red? Make sure the voice and look you choose appeals to your target audience and that you use it consistently across all of your digital communications.
Periodic redesign is not enough. Because corporate websites are under-resourced, they are often neglected for long periods of time. They slowly become out of date with their content, design and technology.

The old website is replaced, the investment put into it is lost, too. A better way is continual investment in your website, allowing it to evolve over time. Test it, measure it, change it.

Identifying the journey touchpoints that are causing problems for your users creates objectives that needs to be solved. For example, if your users are visiting your website but not converting, you should focus your efforts on improving the experience within the acquisition touchpoint. Look back on our hypothesis and metrics to determine if you were successful. Once an objective is met, you can continue to iterate and improve upon it, or dig into your strategy queue to identify other objectives to tackle.